Home Page
The Home Page is the page displayed after login. It provides links to the various modules within the manage.iscored.today application.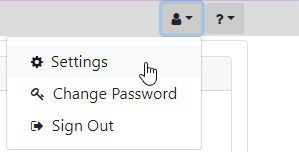 Event Management: Create, Edit and Cancel Archery Events in Archers Diary.
Membership Management: Create and Edit club member information.
Club Management: View and update basic Club information. Create customised Club Rounds.
Para / Vision Classification: Authorised users will be able to use manage.iscored.today to manage the Ability Classification for all Members in the Archer Diary database.