Processing Records
From the Events screen, right-click on an event and select Process Records. The following screen will appear.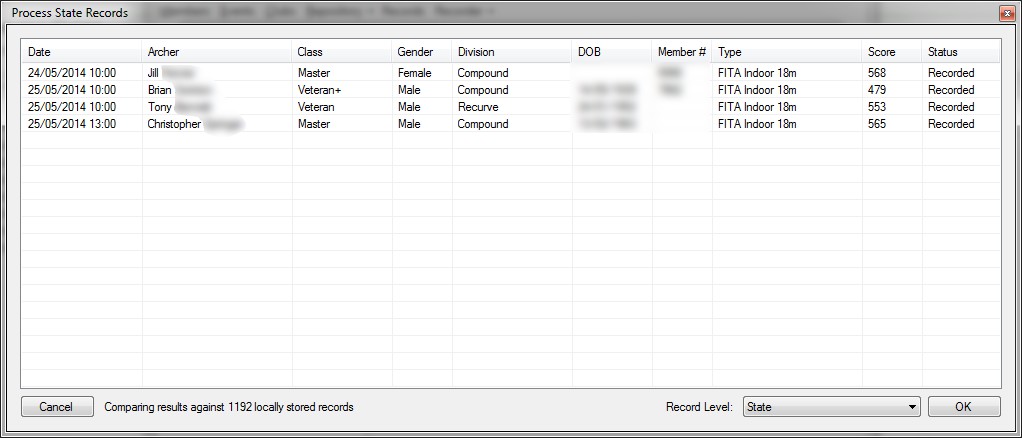 You can select the level of records to be shown, e.g. club, state, national. If you are recorded as a State Recorder, you can process state records, otherwise you can only process club records. National records cannot be processed – these are for the recorders information only.
You can export selected details by selecting one or more entries and selecting Export from the right-click context menu.
if you right-click on an entry in the list, you can choose to approve the selected record. You can also choose to print a record card if these have been set up for you.