Handicap
Select a Member from the member list, then select the Handicap button.

A summary page will list all events which improved the member Handicap.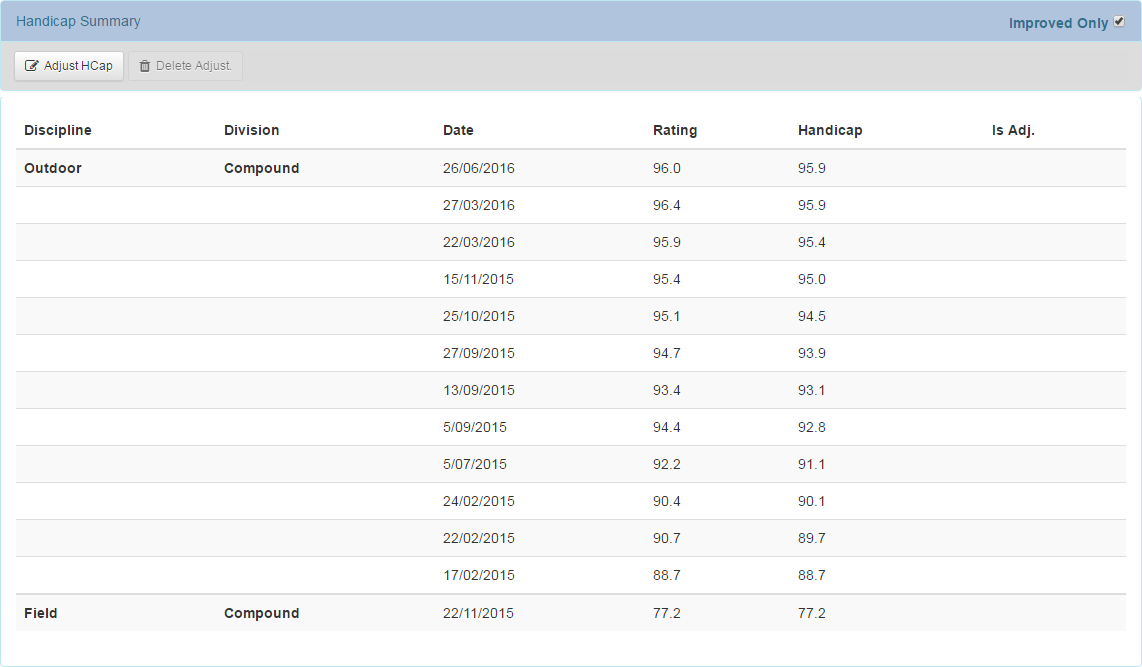 Turning off the Improved Only filter will show the ratings earned for all events.
Note: From 1-Jan-2019, handicap calculation has been modified to only the last 12 months of ratings (or earlier, if less than 10 ratings recorded).
The ability to adjust a members handicap manually has therefore been restricted to use by the National Recorder.
If there is a permanent change to a members ability to shoot to their former Handicap, a request can be placed with the National Recorder to adjust it.