Settings
The are a few default settings that a Club Recorder can set for their login.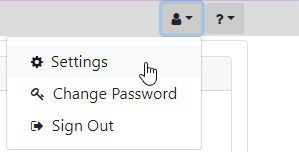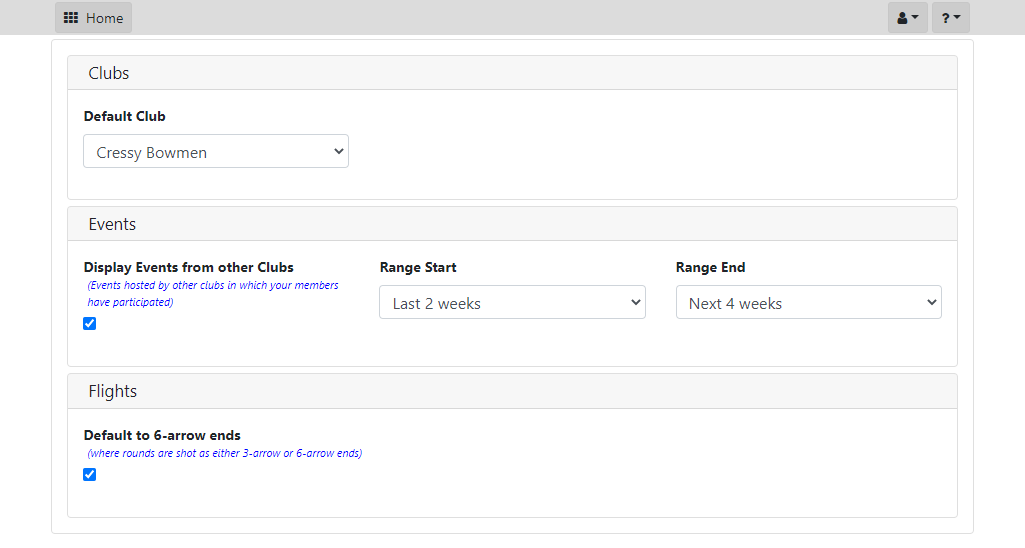 Clubs
Default Club: For recorders who have access to multiple clubs, this sets the Club loaded at login.
Events
Display Events from other Clubs: This is the default setting for this selection on the Event page.

When checked, this displays events hosted by other Clubs that your members have participated in.
This enabled you to check those Events for Awards and Classifications.
Range Start, Range End: this is the default period displayed for Club Events.
Flights
Default to 6-arrow ends
This is the default setting for new flights that have the option of 3-arrow ends (eg 1440 rounds).
When checked, new flights will automatically set to be shot as 6-arrow ends